OEC Generously Supports Barn Quilts of Oconto County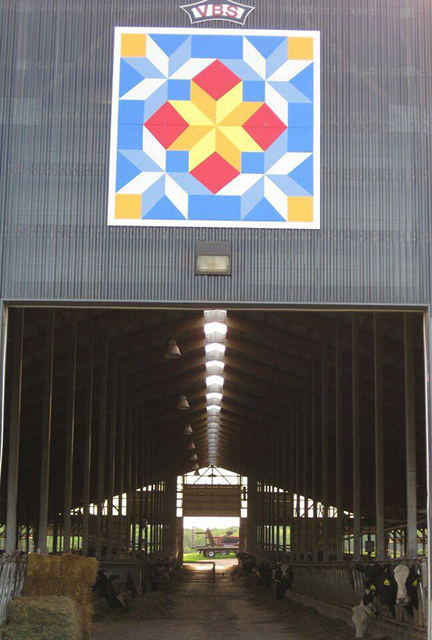 The Barn Quilts of Oconto County (BQOOC) project was introduced in April of 2013. The mission of the BQOCC is to celebrate and promote the culture, heritage and progressive nature of Oconto County by placing quilt blocks on barns and other suitable buildings throughout the county.
Kay Rankel, who is the director of the Gillett Public Library, contacted Lynn Jones, the Day Service Coordinator of New View Industries in Gillett, about getting BQOOC off the ground.
New View Industries is a non-profit employment and training facility for people who have developmental/physical disabilities. What makes the quilt program so unique is that it is community driven. The community has embraced this project and it continues grow.
Lynn has 12 New View clients who work 10 hours a week on producing the barn quilts. With the help of three wonderful volunteers, they prep the boards by drawing the quilt pattern on the plywood. The clients then work on masking the edges of the shapes with tape and color-code each block. It is then time for them to start painting.
The clients have really taken pride in the project, and you can see it in their faces. They are eagerly willing to show the new volunteers how to properly paint the squares.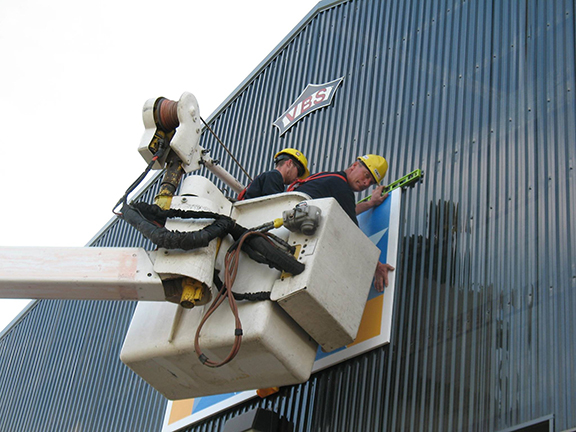 Without the support of OEC, this wouldn't be such a success or as affordable. The 8' x 8' barn quilts cost $200. That covers the cost of the materials. They estimate that it would have been an additional $200 or more to hire someone to install the squares.
OEC donates the use of their equipment for the installation of the barn quilt blocks. OEC linemen then donate their time. The installation is done after work hours or on weekends. Since 2013, OEC has installed 40 barn quilts.
To learn more about Barn Quilts of Oconto County, visit http://barnquiltsofocontocounty.weebly.com; visit Barn Quilts of Oconto County on Facebook; call (920) 855-6224 or (920) 855-5128; email barnquiltsofocontocounty@gmail.com.