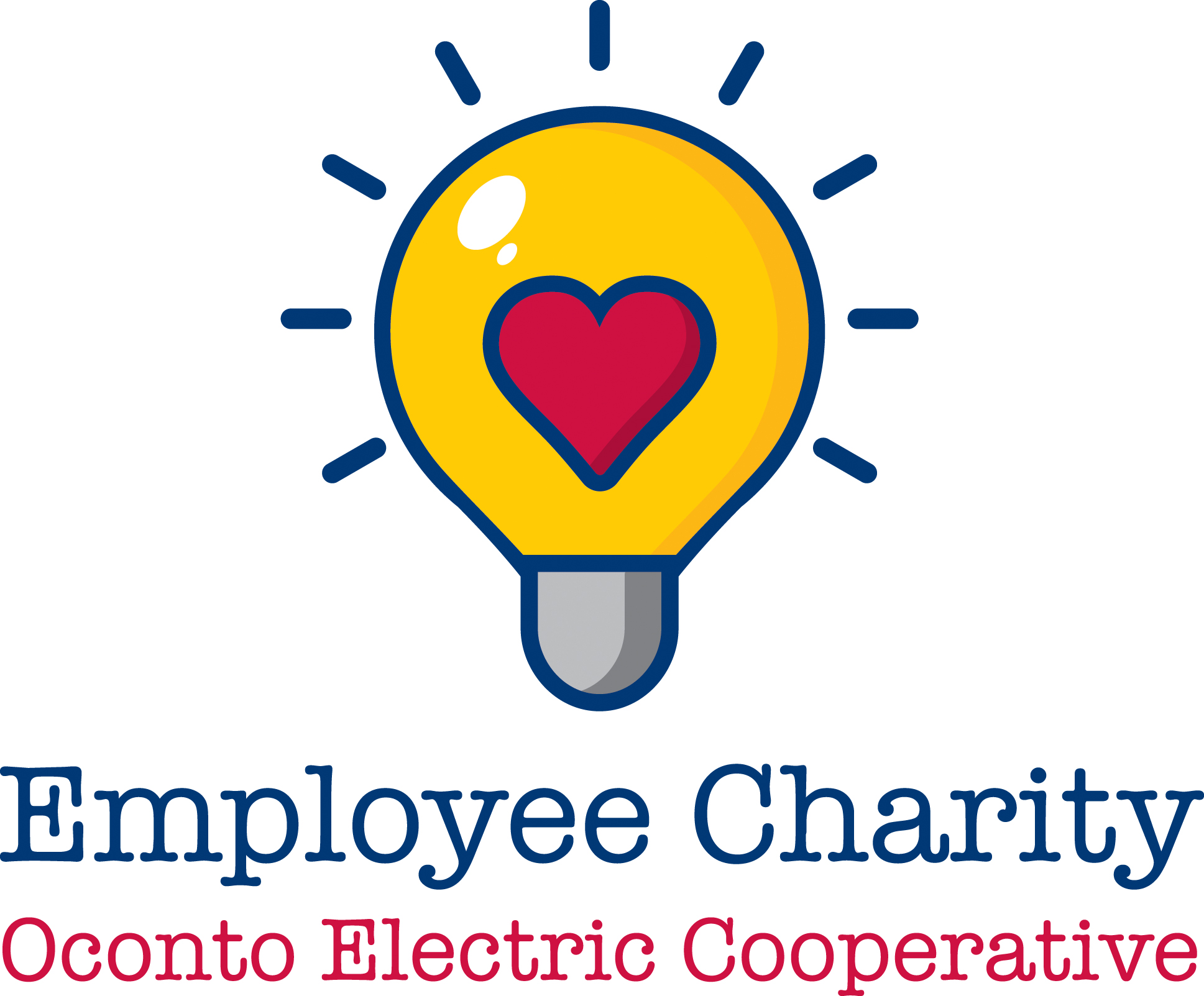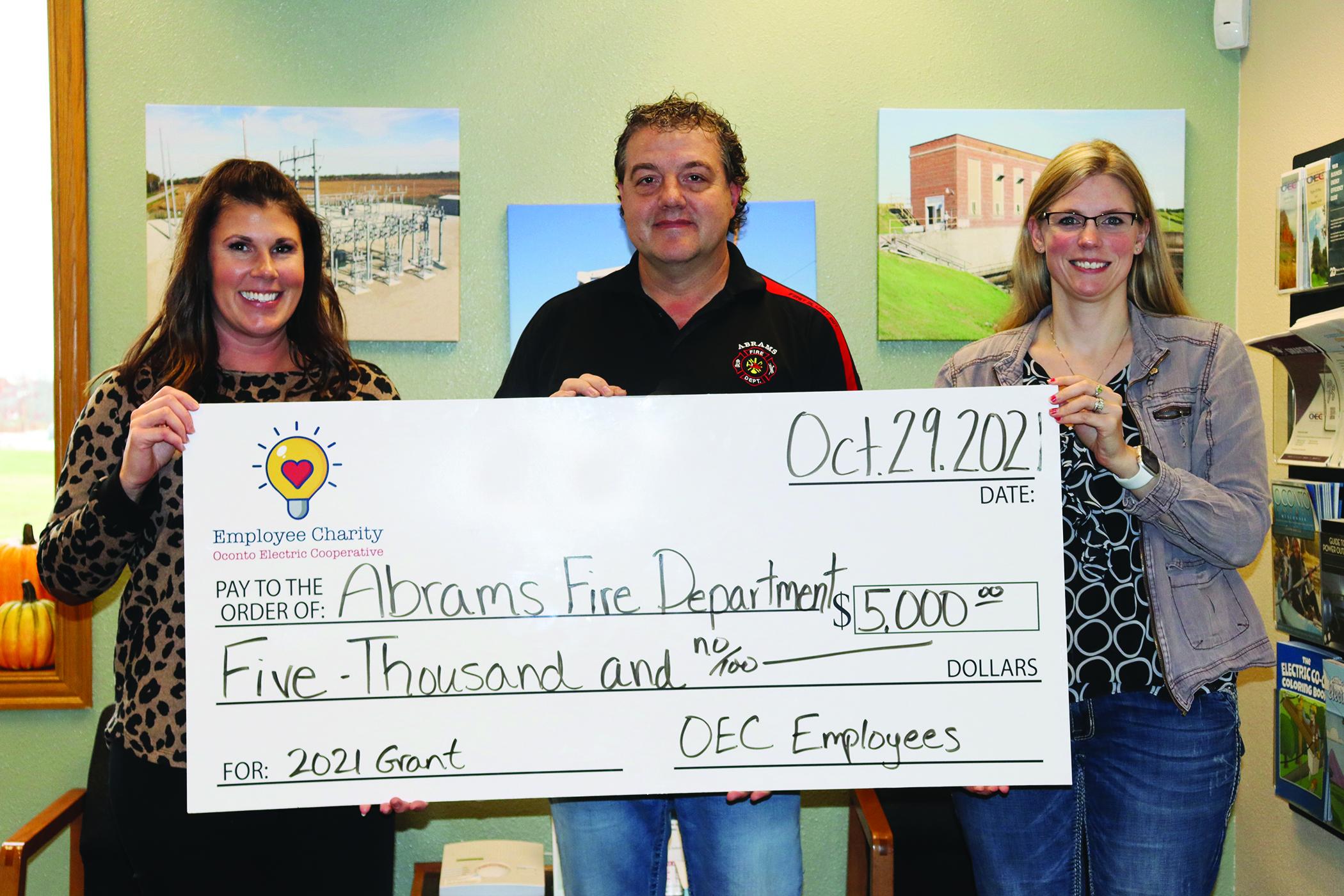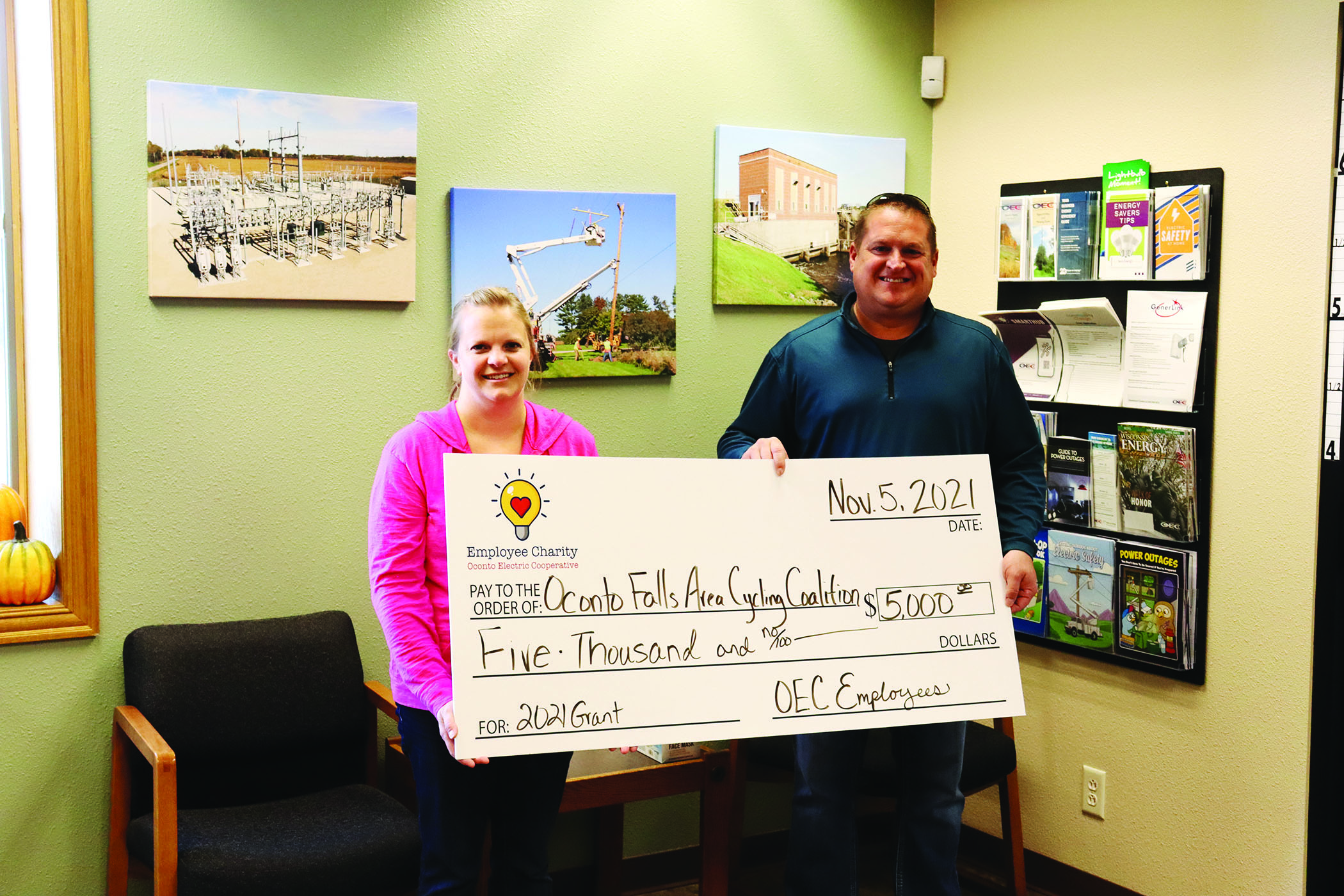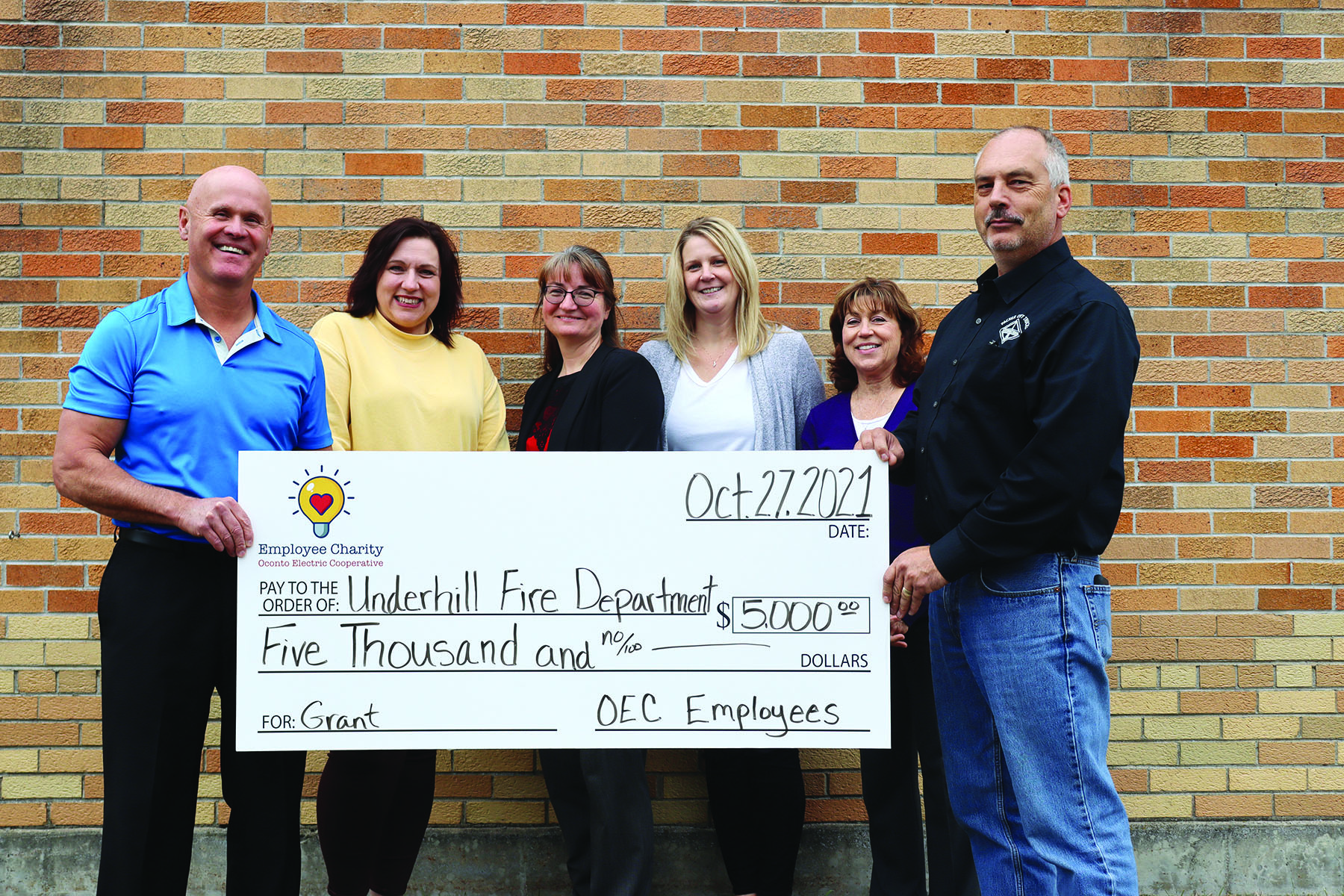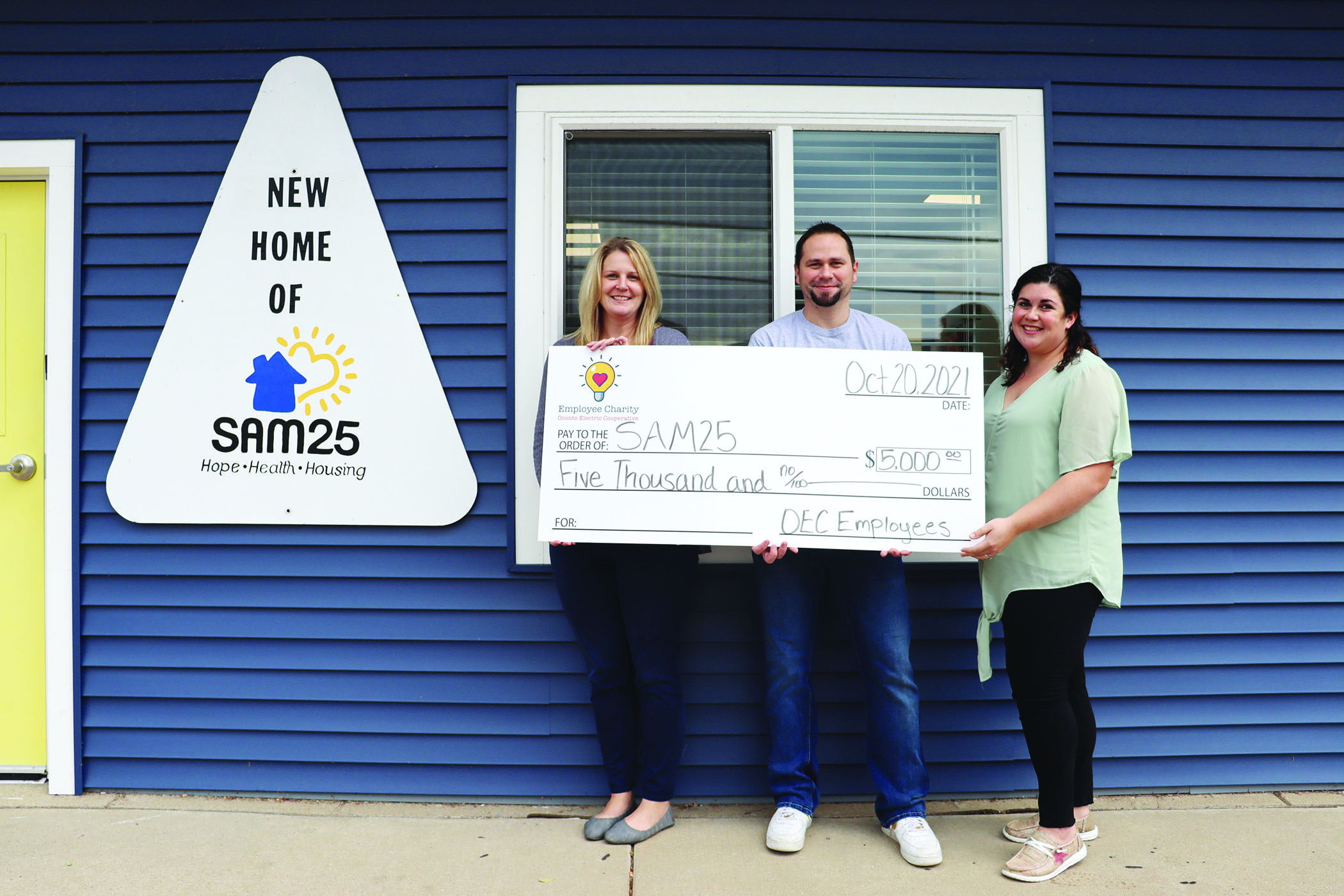 Since 2004, Oconto Electric Employee Charity has awarded $153,000 to charities and organizations. Each spring the Oconto Electric Cooperative (OEC) employees choose a charity to raise money for throughout the year. Several events are held throughout the summer, with the donations being made to the recipients in late fall. Employees have held charity lunches, Bag Lunch to Go, bucket raffles at the Member Appreciation Picnic, a golf outing and candy bar sale.
Applications are now being accepted for 2022. Application deadline is Friday, January 14, 2022. Click here for application.
This is the where past money has been distributed.
| 2004 | Community Healthcare Foundation (MRI Unit) | $1,200 |
| --- | --- | --- |
| 2005 | Oconto Area Humane Society | $2,500 |
| 2006 | Kingdom Come Food Pantry | $1,000 |
| 2007 | Friends of the Oconto Falls Firefighters | $1,200 |
| 2008 | Oconto County K9 Unit | $3,000 |
| 2009 | Oconto County Home Respite Care | $2,400 |
| 2010 | Oconto County Chapter DAV | $2,200 |
| 2011 | Old Glory Honor Flight | $3,500 |
| 2012 | St. Anthony Fire Fund | $9,000 |
| 2013 | Panther Pride | $10,000 |
| 2014 | Lena Tech Ed | $5,000 |
| 2014 | Gillett Tech Ed | $2,500 |
| 2014 | Coleman Tech Ed | $2,500 |
| 2015 | Lena Public Library | $5,000 |
| 2015 | Little Hearts for Life, Inc. | $5,000 |
| 2016 | Lena Area Volunteer Fire Department | $6,000 |
| 2016 | Rainbow House | $6,000 |
| 2017 | Old Glory Honor Flight | $7,000 |
| 2017 | Patriot Guard Riders | $7,000 |
| 2018 | Down Syndrome Association of Wisconsin | $7,000 |
| 2018 | Bridge The Gap, Inc. | $7,000 |
| 2019 | Oconto County Law Enforcement | $8,500 |
| 2019 | Meals on Wheels Program | $8,500 |
| 2020 | Little River Fire Department | $10,000 |
| 2020 | Morgan-Green Valley Fire Company | $10,000 |
| 2021 | Abrams Fire Department | $5,000 |
| 2021 | Oconto Falls Area Cycling Coalition | $5,000 |
| 2021 | Underhill Volunteer Fire Department | $5,000 |
| 2021 | Shawano Area Matthew 25, Inc. (SAM25) | $5,000 |
| TOTAL | | $153,000 |