Oconto Electric Cooperative will provide a Hot Line Safety Demonstration for any group within Oconto, Marinette or Shawano Counties FREE. A qualified OEC employee will come to you with a table top model that will show how to stay safe around electricity. The demonstration takes from 30-45 minutes, depending on questions.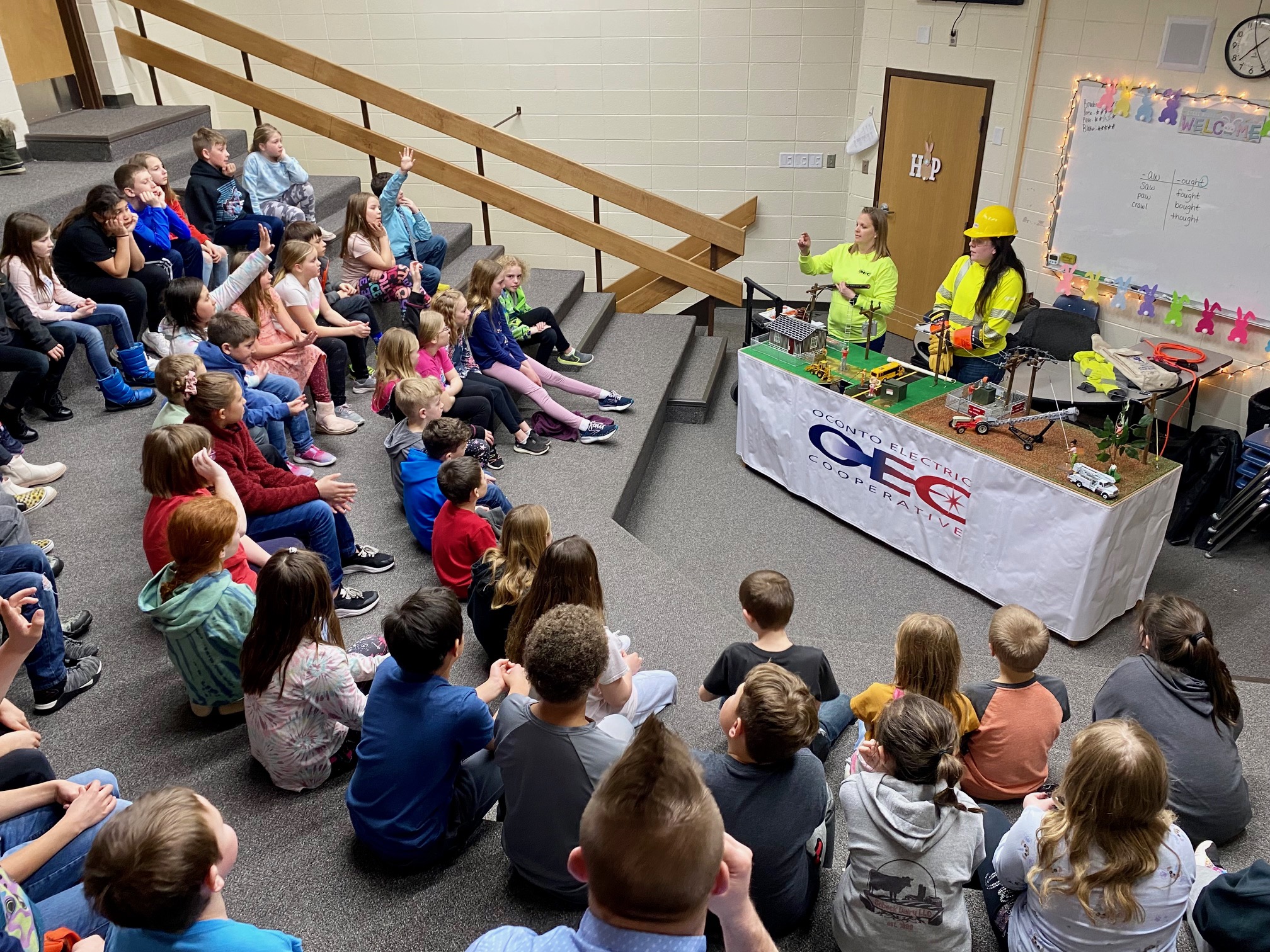 The Hot Line Safety Demonstration is perfect for:
• Club meetings
• Emergency/Rescue Personnel*
• Schools
• Civic groups*
• Businesses*
• Anyone interested in promoting electrical safety
*We do have a large demo trailer that is best used for larger groups and geared towards adults.
If you are interested in having a Hot Line Safety Demonstration or would like more information, call 1-800-472-8410 and talk to Katie Jagiello.